Hello! Since this is a blog dedicated to our lives, beauty, pets, home, kids, travel, etc… it is pretty hard to narrow it down to a single niche or category. So we do tend to have several for ya! Our category menu above only lists our most popular categories.
Thanks for visiting!
We hope you enjoy visiting us here at Cinnamon Hollow. Browse through the categories, above and be sure to check out our recent posts in our sidebar as well as on our homepage.
If you're up or a little shopping, we participate in a few affiliate programs to help offset the costs of hosting and running our site. We'd greatly appreciate you shopping through our affiliate links when making purchases! This helps us earn a small commission without any extra costs or fees passed on to you. You can shop with us through Amazon, Trim Healthy Mama (some additional THM links found below), The Dollar Tree, Rocky Mountain Oils, NIRA, Butcher Box, DermaE, Cricut, Soda Stream!
You can also shop travel with us! Shop for luggage at Chester Luggage. Get breakfast for 4, premium Wi-Fi and late check-out (subject to availability), at participating Hilton Portfolio hotels worldwide,
enjoy car rental rates as Low as $5 a Day
and find great travel at Vacations Made Easy.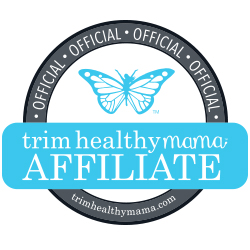 We are Trim Healthy Mama affiliates. If you make a purchase through our link, we will earn a small commission with no extra charges passed on to you. Thank you for helping to support our site!