Hello! Since this is a blog dedicated to our lives, beauty, pets, home, kids, travel, etc… it is pretty hard to narrow it down to a single niche or category. So we do tend to have several for ya! Our category menu above only lists our most popular categories.
Thanks for visiting!
We hope you enjoy visiting us here at Cinnamon Hollow. Browse through the categories, above and be sure to check out our recent posts in our sidebar as well as on our homepage.
If you're up or a little shopping, we participate in a few affiliate programs to help offset the costs of hosting and running our site. We'd greatly appreciate you shopping through our affiliate links when making purchases! This helps us earn a small commission without any extra costs or fees passed on to you. You can shop with us through Amazon, Trim Healthy Mama (some additional THM links found below), The Dollar Tree, City Pass, NIRA and Winky Lux for beauty products!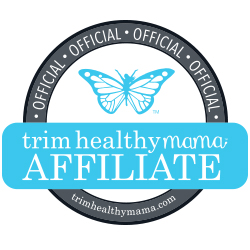 We are Trim Healthy Mama affiliates. If you make a purchase through our link, we will earn a small commission with no extra charges passed on to you. Thank you for helping to support our site!
SHOP OUR THM FAVORITES:
https://cinnamonhollow.com/thm
(if these links aren't working, please
click here
instead.
Trim Healthy Mama Store
THM Vanilla Extract
THM Pristine Whey Protein
THM Integral Collagen
THM Baking Blend
THM Oat Fiber
THM Nutritional Yeast
THM Sweeteners
THM Baobab Boost Powder
THM MCT Oil
THM Defatted Pressed Peanut Powder
THM Natural Burst Extracts
Trim Healthy Future Cookbook
Trim Healthy Table Cookbook
Trim Healthy Mama Original Cookbook
THM Orange Silk Hydrating Cream & Spünj Duo
THM Feminine Balance
THM Pure & Classic CBD Oil
THM Masculine Prime CBD Oil
THM Heavy Hitter CBD ONLY