Last Updated on March 26, 2022
I use a lot of Trim Healthy Mama products and Trim Healthy Mama resources in our home. In fact, most of the special ingredients I use are THM brand. I've compiled a list, below of my favorite THM products as well as resources we use to make THM easier. Most of these are affiliate links. If you make a purchase through one of my links (THM or Amazon), I will earn a small commission to help keep this site running, without any extra fees being passed on to you. We appreciate your support!
We are adding to this list constantly, so besure to bookmark this page for updated resources and links! I'll be adding a link to a sweetener conversion chart and other resources in the very near future!
While you're here, be sure to check out our THM recipes too!
Ok, in no particular order, here are my absolute favorite THM and non-THM items and Trim Healthy Mama resources.
Trim Healthy Mama Original Book
THM Plan Book
Trim Healthy Mama Cookbook
Trim Healthy Table
Sweetener conversion chart. Use the chart at the bottom of this page, to convert your sweetener amounts from sugar to your sweetener of choice! I will be creating a printable conversion chart with even more sweetener brands later this week so be sure to subscribe to our email list so you don't miss it!
Protein Bars:
Mixes:
Be sure to check out the entire THM Skin Care Line!
Stay tuned for more Trim Healthy Mama resources!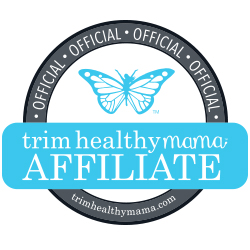 We are Trim Healthy Mama affiliates. If you make a purchase through our link, we will earn a small commission with no extra charges passed on to you. Thank you for helping to support our site!
SHOP OUR THM FAVORITES:
https://cinnamonhollow.com/thm
(if these links aren't working, please
click here
instead.
Trim Healthy Mama Store
THM Vanilla Extract
THM Pristine Whey Protein
THM Hydrates Water Flavor Packets & Bulk Mix
THM Integral Collagen
THM Baking Blend
THM Oat Fiber
THM Nutritional Yeast
THM Sweeteners
THM Baobab Boost Powder
THM MCT Oil
THM Defatted Pressed Peanut Powder
THM Natural Burst Extracts
Trim Healthy Future Cookbook
Trim Healthy Table Cookbook
Trim Healthy Mama Original Cookbook
THM Orange Silk Hydrating Cream & Spünj Duo
THM Feminine Balance
THM Pure & Classic CBD Oil
THM Masculine Prime CBD Oil
THM Heavy Hitter CBD ONLY