This Monday, December 2, 2019, Trim Healthy Mama will be hosting their annual THM Cyber Monday Sale. If you love THM products, like I do, you won't want to miss out on this sale. EVERYTHING will be on sale! Plus, a selection of brand new products will be making their way into stock.
We are a THM affiliate and will earn a commission when you purchase through our links. This helps us run our site without any extra fees passed on to you. We appreciate you using our links!
Yep, you read that right. ALL Trim Healthy Mama products will be on sale, while supplies last. If you're needing to stock up on THM Integral Collagen, Whey Protein, sweeteners or any of their other countless amazing products, now is the time to do it.
Along with this awesome sale is the release of their new THM Coffee, Middle Mountain Coffee. There is a long story behind this coffee, but, long story short, it will be good! The sisters originally ordered coffee beans from the top of a Guatemalan mountain. There was a mix up and their beans came from a different area of the mountain. Still pure, amazing beans, they weren't going to sell them due to the mix up. We mama's begged for it anyway. I mean, it's still amazing coffee so we want it! They agreed and will be offering it at a great deal. $9.99 for a bag of coffee beans PLUS a THM Trimmy Mug! These will go quickly so get in there early if you want it!
The next product is a brand new hemp topical cream. Here is a quote from their latest ezine giving you more info:
Our Trim Healthy Hemp (CBD products) have been some of our best selling items. Now we have more to offer. Not only does CBD help with pain, sleep, mood and so many other health challenges… did you know it is also incredible for your skin and helps fight wrinkles and other signs of aging? For this reason, we have added it to our Orange Cream. If you've ever tried our Orange Silk Hydrating Cream, you're probably hooked on it. You can now get it with added CBD for even more skin rejuvenation, healing, and hydration. We will also have an option of purchasing the Extra Mild Cream (anyone with sensitive skin will want this) with CBD added. Many of you have asked for more CBD only items (instead of whole hemp extract) as you're worried about showing positive on urine tests, etc. Next week we'll also introduce CBD-only Feminine Balance, and Masculine Prime in our powerful, proprietary aloe-based, cream formula. Amazing stuff!

————————————————————–

THM November Ezine
What are some things you plan to purchase during the THM Cyber Monday Sale? I need to stock up on oat fiber, collagen and Pristine Whey Protein. I have my eye on that Orange Silk Hydrating Cream with added cbd too!
SHOP OUR THM FAVORITES:
https://cinnamonhollow.com/thm
(if these links aren't working, please
click here
instead.
Trim Healthy Mama Store
THM Vanilla Extract
THM Pristine Whey Protein
THM Integral Collagen
THM Baking Blend
THM Oat Fiber
THM Nutritional Yeast
THM Sweeteners
THM Baobab Boost Powder
THM MCT Oil
THM Defatted Pressed Peanut Powder
THM Natural Burst Extracts
Trim Healthy Future Cookbook
Trim Healthy Table Cookbook
Trim Healthy Mama Original Cookbook
THM Orange Silk Hydrating Cream & Spünj Duo
THM Feminine Balance
THM Pure & Classic CBD Oil
THM Masculine Prime CBD Oil
THM Heavy Hitter CBD ONLY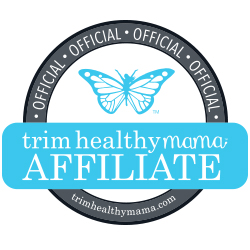 We are Trim Healthy Mama affiliates. If you make a purchase through our link, we will earn a small commission with no extra charges passed on to you. Thank you for helping to support our site!
Hi! I'm Crystal Martin, a stay at home mom of 4, living in KY with my high school sweetheart husband of 20+ years. My husband and I are co-bloggers at Cinnamon Hollow where we write about homesteading, travel, beauty, our lives with our kids and pets, fun and free printables as well as the products and services that make our lives just a little bit easier – and a lot more fun!
Subscribe!
Subscribe to our newsletter and get this FREE No Soliciting Sign in your inbox shortly after signing up!