I am new to Top Chef. It has quickly become one of my favorite shows. I really love watching the Quickfire episodes.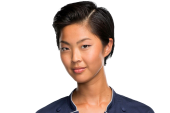 In this Quickfire, the cheftestants struggle with an entire pantry wrapped in aluminum foil.
It was so much fun to watch the cheftestants go through all those foil wrapped ingredients trying to decide if it was something they wanted. EVERYTHING was covered in foil! And, they could ONLY use foil as their cooking instrument as well. No regular pots and pans. The cheftestant using their ingredients and foil in the most unique way in under 30 minutes won and was safe from elimination.
Kristen Kish created the most delicious looking Almond Sponge Cake. It looked so yummy and the judges said that it was very moist. Since I'm just now able to eat good, solid food after some stomach troubles, I wanted to jump through the screen and devour that cake! he he he.
QUICKFIRE CHALLENGE

Tempers flare and competitive juices boil in the Elimination Challenge when the cheftestants fight it out in head-to-head battles that end in one chef going home. Season 4 winner and Food & Wine magazine's Best New Chef, Stephanie Izard appears as guest judge, alongside Gail Simmons, head judge Tom Colicchio, and host Padma Lakshmi.
Top Chef: Airs every Wednesday at 10/9c on Bravo (November 7th 2012 to March 6th 2013).
https://www.bravotv.com/top-chef/season-10/vote/save-a-chef
Preview Clip: Episode 8
Content and/or other value provided by our partner, Bravo.
Giveaway for one, 12-month subscription to Food & Wine Magazine.
QUICK TURN-A-ROUND GIVEAWAY ENDS 12/23/12!
To enter: Leave a comment telling me your favorite Holiday recipe(s)
Winner will be chosen randomly from all comment entries.