When I was growing up, here in Kentucky, my granny would often fix Wilted Lettuce. While Kentucky isn't deep south, we are southern enough to have many amazing, southern comfort food dishes in our recipe lists! I took my granny's Wilted Lettuce and kicked it up a notch by combining it with my good friend, Celene's, Low carb fried fotatoes, a.k.a radishes! Fried Radish? YEP! Mmm Mmm! This salad is so good it'll make your tongue smack yer brain!
Ok, first off, you may be asking yourself:
What the heck is Wilted Lettuce?
This is a super simple dish. You take a head (or 2 or 3) of a nice, leafy lettuce like Leaf Lettuce or Romaine. Fry up some bacon, nice and crisp. Crumble the bacon into the lettuce. Then pour all that hot, delicious bacon grease/drippings/fat over top the lettuce and let it wilt for a few minutes. You can also add a tablespoon or 2 of apple cider vinegar. My mama always had to make 2 large bowls. My dad didn't like ACV in his, but he did like onions in it. Mama didn't like the onions in it but loved ACV. So, she'd make one big bowl of Wilted Lettuce with onions and no apple cider vinegar and another with Apple Cider Vinegar but no onions. You can change it up however you like, as long as you keep the bacon and drippings to wilt the lettuce.Other add-ins include tomatoes, onions or green onions. See our other post showing you how we make a Warm BLT Salad <– check it out!!!
Ok, so back to the fried radishes. I mentioned that Celene had create this yummy low carb fried fotatoes recipe. Radishes lose all their spicy-ness when cooked and take on a nice, sweet flavor. They are often used to replace potatoes in low carb cooking. She had a craving for fried potatoes and her recipe was born!
This is the FIRST side dish recipe I ever tried when I decided to begin Trim Healthy Mama! I hadn't received my books, yet, and Celene's photos looked so tasty, I decided to give them a try. After a year of eating these, regularly, I'm still in love!
One day, I couldn't decide what to have for lunch. While I was looking in the fridge I found a head of Romaine that needed to be used up along with some bacon and a package of pre-sliced radishes. VOILA!
Warm Bacon & Fried Radish Salad
I decided to make a salad with them so I fried up the radishes according to Celene's directions. The only things I did differently were that I used an 8 oz bag of pre-sliced radishes, cooked the bacon first and added a little cayenne pepper while cooking. I LOVE cayenne pepper on vegetables!
I chopped my Romaine into a large bowl and poured over 1 TBSP of Apple Cider Vinegar. This helps to add some acidity and cut the fat a bit. Then, I topped the salad with the Low Carb Fried Radishes (Fotatoes). For extra protein, you could fry or scramble an egg in a little butter or coconut oil and chop that up in your salad. You could do the same with a hard boiled egg.
This salad is served warm so the bacon drippings don't set up. It is a nice, comforting salad to have on a cooler day or even in the summer when you just want some good old Wilted Lettuce with a little kick.
Print Recipe
Warm Bacon & Fried Radish Salad – Low Carb – THM S
This is a delicious, warm, salad featuring crispy bacon, green onions, fried radishes and wilted romaine lettuce.
Ingredients
1

serving

Fried Radishes (Low Carb Fried Fotatoes)

See this post for instructions: https://thehappypreneur.com/super-healthy-low-carb-fried-fotatoes/

1

head

Romaine Lettuce

1

TBSP

Apple Cider Vinegar

2

TBSP

Hot Bacon Grease

approx.
Instructions
Chop romaine into large bowl

Add 1 TBSP of Apple Cider Vinegar and mix well

After cooking the radishes according to the instructions in this post, pour hot grease and radishes over lettuce

Allow to sit for a few minutes to wilt the lettuce down gently

Serve warm
Notes
For extra protein, or to serve as a main dish, add in one fried or scrambled egg, cooked in a TBSP of butter or coconut oil.
I hope you enjoy this Warm Bacon & Fried Radish Salad recipe. It may seem a bit odd but give it a try. You may love it as much as I do!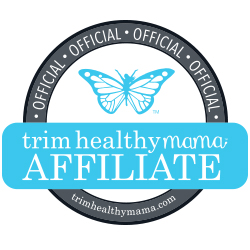 We are Trim Healthy Mama affiliates. If you make a purchase through our link, we will earn a small commission with no extra charges passed on to you. Thank you for helping to support our site!