THM Chillax Hemp Oil is BACK IN STOCK!
I'm so excited! I JUST placed my, personal, order for Chillax! I love my Feminine Balance but I'm hoping this will help ease a bit more of the anxiety I've been having in especially stressful situations lately.
Feminine Balance works perfectly for helping me feel more relaxed at night but I'm looking for something a tad stronger that will help out when the stress is overbearing. I'm hoping the Chillax will do the trick for that!
UPDATE: There is something in Chillax that makes me very nervous feeling. I think it is the catnip. Most people do not have any problems with it and prefer the Chillax over other varieties. I just wanted to add my results for up front honesty. You may love it! For me, I do much better with the Feminine Balance. Also, please note, Feminine Balance no longer has the berry flavoring so the taste may be different.
Have you ordered your THM Chillax Hemp Oil yet? I'd be very grateful if you used our affiliate link to order!
https://cinnamonhollow.com/thm-chillax
From THM:
Chillax is a full spectrum hemp formula infused with herbs chosen for their calming and de-stressing benefits. Chillax is designed to nurture your endocannabinoid system which is involved with mood, energy, sleep, nervous system, immune system and so much more. Chillax may be that much needed support for any member in your family… all the way from toddler to parent to grandparent… who needs to chill and relax!

FDA DISCLAIMER: This product is not intended to treat or prevent any illness or condition. Use at own risk.
Check out our Trim Healthy Mama category here and our Trim Healthy Mama Recipes here!
Leave us a comment, below, if you try Chillax or the other THM Hemp Oil blends.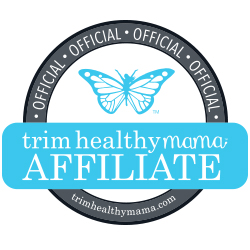 We are Trim Healthy Mama affiliates. If you make a purchase through our link, we will earn a small commission with no extra charges passed on to you. Thank you for helping to support our site!
SHOP OUR THM FAVORITES:
https://cinnamonhollow.com/thm
(if these links aren't working, please
click here
instead.
Trim Healthy Mama Store
THM Vanilla Extract
THM Pristine Whey Protein
THM Integral Collagen
THM Baking Blend
THM Oat Fiber
THM Nutritional Yeast
THM Sweeteners
THM Baobab Boost Powder
THM MCT Oil
THM Defatted Pressed Peanut Powder
THM Natural Burst Extracts
Trim Healthy Future Cookbook
Trim Healthy Table Cookbook
Trim Healthy Mama Original Cookbook
THM Orange Silk Hydrating Cream & Spünj Duo
THM Feminine Balance
THM Pure & Classic CBD Oil
THM Masculine Prime CBD Oil
THM Heavy Hitter CBD ONLY

Hi! I'm Crystal Martin, a stay at home mom of 4, living in KY with my high school sweetheart husband of 20+ years. My husband and I are co-bloggers at Cinnamon Hollow where we write about homesteading, travel, beauty, our lives with our kids and pets, fun and free printables as well as the products and services that make our lives just a little bit easier – and a lot more fun!
Subscribe!
Subscribe to our newsletter and get this FREE No Soliciting Sign in your inbox shortly after signing up!