THM is having a sale today on Pantry Mixes & Bundles! You can use my standard affiliate link or scroll down to the bottom of the post and I have some links to the individual items in my resources section.
*Sale prices valid thru 11:59pm CDT Thursday August 31st, 2023
https://cinnamonhollow.com/thm
Affiliate links have been used in this post and/or product was received as a thank you for purchasing. Purchases made through our links earn us a small commission to pay for our website, without any fees passed on to you. Read our full disclosure policy for more info. Thank you for your support!
The THM Pantry Mixes bundles Include
𝗦𝘄𝗲𝗲𝘁 𝗧𝗼𝗼𝘁𝗵 𝗕𝘂𝗻𝗱𝗹𝗲 (1 bag of Brownie Mix 11oz & 1 bag of Cookie Mix 10oz)
𝗕𝗿𝗲𝗸𝗸𝗶𝗲 𝗕𝘂𝗻𝗱𝗹𝗲 (1 bag of Pancake & Waffle Mix 10oz & 1 bag of Biscuit & Scone Mix 10oz)
𝗪𝗮𝗸𝗲 𝗘𝗺 𝗨𝗽 𝗕𝘂𝗻𝗱𝗹𝗲 (1 Brekkie Essentials Bundle (1 12oz GuateMama Java Roasted Coffee (Ground or Whole Bean & 1 Trimmaccino Mug)
𝗦𝗮𝘃𝗲 𝗦𝗼𝗺𝗲 𝗗𝗼𝘂𝗴𝗵 𝗕𝘂𝗻𝗱𝗹𝗲 (1 bag of No-Carb Easy Bread Mix 6.3oz & 1 bag of Pizza Crust Mix 10oz)
𝗦𝗮𝘃𝗲 𝗦𝗼𝗺𝗲 𝗗𝗼𝘂𝗴𝗵 + 𝗕𝘂𝘁𝘁𝗲𝗿𝗳𝗹𝘆 𝗖𝗹𝗶𝗽𝘀 𝗕𝘂𝗻𝗱𝗹𝗲 (Save Some Dough Bundle & Butterfly Bag Clip 8-pack)
Aside from the bundles, all the pantry mixes listed are also on sale individually!
Which Pantry Mixes are you looking forward to trying the most?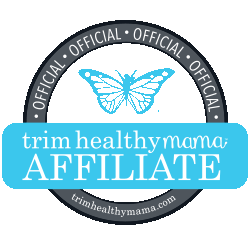 THM Cookbooks:
Check out our favorite THM resources here.