Oh folks, it's that time of year again. Time for the THM Valentine's Day Sale! I'm always up for a Trim Healthy Mama Sale! They have discounts throughout the year but there are 4 big ones and this is one!
The four big sales include Valentines, Mother's Day, Cyber in July and Cyber WEEK. Valentine's Day is next week! Can you believe it? It snuck up on me. Is that a word? "Snuck" I'm not sure it is but I'm using it anyway. 😂
Trim Healthy Mama Sale
The Trim Healthy Mama Sale starts Tuesday, February 7, 2023 (tomorrow). It will go for 48 hours and all sweeteners, skin care, make up, bundles, proteins and a lot more will be discounted.
As always, I greatly appreciate when you shop through my affiliate link. https://cinnamonhollow.com/thm
This won't cost you any extra but I'll get a lil something to help offset the costs of running my website. I appreciate you all so much!!!
Shop The THM Valentine's Day Sale
All sweeteners, skin care, make up, bundles, proteins and a lot more will be discounted
I need some Gentle Sweet. I get the one withOUT xylitol because we have dogs. Xylitol is toxic to dogs and ours pounce on everything that hits the floor so I try to not have it in the house. With that said, xylitol helps keep homemade ice cream soft and it doesn't crystallize in baked goods so if you want that, get some. Just please be careful if you have dogs and keep it away from them.
I'm also in need of some MADE: Basey Pressed Foundation. I have the Fair Maiden shade and I LOVE IT! I'd never used a powder foundation before using it and I immediately fell in love. I apply it with a brush. It works well for me.
What do you plan to get at the Trim Healthy Mama Sale? Are you in need of any sweeteners or skin care? Do you prefer to buy individual products or do you like to shop bundles?
Find our THM resources and favorite products here.
More articles you may be interest in: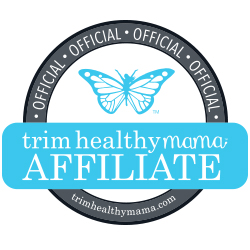 We are Trim Healthy Mama affiliates. If you make a purchase through our link, we will earn a small commission with no extra charges passed on to you. Thank you for helping to support our site!