Since joining Trim Healthy Mama, I've been enjoying coffee in a whole new way. I've always loved iced coffee but never thought to add beneficial collagen and/or whey protein to make it a protein iced coffee! Or even a protein iced mocha. Oooh! After some trial and error, I've figured out how to make a perfect protein iced coffee every time! It's smooth and creamy and delicious.
And I make it using the PROMiXX iX-R!
I received this item, free of charge, as a thank you for testing out our Protein Iced Coffee recipe and sharing our results. All opinions are my own, formed through personal testing. Since trialing the unit, I signed up to also be an affiliate. I am also a THM affiliate. Any purchases you make through my links will earn me a small commission to help support our website, without any additional costs being passed to you. Thank you!
I love, love, love me some iced coffee! But I don't really care for it with a meal. Instead, I like to have it as or with a mid-day snack or as a dessert using decaffeinated coffee. On Trim Healthy Mama, we eat every 3 – 4 hours. I wake up at 5 AM and have a small bowl of granola in almond milk, sprouted toast with a collagen tea or a homemade Oatmeal Muffin. Then, around 8 am, I'll have a breakfast with a protein source, veggies and berries. That lasts me until around noon when I'll have a light lunch with a protein and some non-starchy veggies or fruit. My energy levels tend to dip around 3 pm, right about the time I have to head out to the bus stop 10 miles away!
Since it's fairly close to suppertime, I like to have a lighter snack versus a big meal. That's where a protein iced coffee or okra filled protein shake come into play. These don't really have a fuel source like a fat or carb so they won't interfere too much with supper. But it satisfies the hunger and holds me off. If I'm really hungry, I'll have some berries or a meat stick with it.
To make this delicious protein iced coffee, you will need a few special ingredients. Namely, whey protein powder (UPDATE: I LOVE this new Optimized Plant Protein in place of the whey (it's great for muscle recovery!), collagen and a natural non-sugar sweetener. (affiliate links) I've tried several brands of protein powder and my absolute favorite truly is the Trim Healthy Mama brand. I am in love with their Integral Collagen too. If I've had collagen earlier in the day, like in a hot tea or added to a soup or something, I will only use the Whey Protein in this. I use collagen because it makes a huge difference in my joints. I've noticed remarkable differences in my knees, especially as well as my hair, skin and nails. This stuff is amazing!
What's just as amazing, in my opinion, is this PROMiXX iX-R mixer!
I took it with us when Clay and I visited Gatlinburg a couple weekends ago. It comes with a Nutripod that sits inside it. This allows you to take your protein powders or mixes with you, right inside the cup.
The liquid will flow around the Nutripod when you are drinking too, so it can stay stored inside even after you've made your drink! THM has a recipe called TrimQuik that makes a protein chocolate milk. That is what I like to have of a morning when my meal doesn't have much protein. It gives me just enough extra protein to keep me full and energized. I filled it with my TrimQuik powder and that is what I took to Gatlinburg. Then, all I had to do each morning was put my almond milk in the PROMiXX iX-R, turn it on and add 1 1/2 – 2 TBSP of my mix and blend. SO EASY!!!
I was able to make protein drinks every morning. It is pretty quiet and doesn't make a ton of noise, so I didn't bother Clay while he was still asleep. I was able to have a healthy breakfast each morning before heading out for the day.
And the best part, it is rechargeable!
It doesn't take batteries. Instead the little base is rechargeable through an, included, charging cable! So it can be used anywhere. Indoors or out!
It's super easy to use too. You just add your liquid ingredients first and let it spin a few seconds to get a really good whirlpool/vortex effect going on. Then, add your powdered ingredients and let it spin until well mixed. I've found most drinks are mixed perfectly after about 60 seconds.
You can even use it for mixing food, like for scrambled eggs! I didn't get a photo but I used it to blend my eggs up for breakfast one morning. All I did was crack 6 eggs into the PROMiXX iX-R mixer, add 1 TBSP heavy cream, turned it on to spin and then added my pink Himalayan salt, black and cayenne pepper and nutritional yeast. I let it spin for about 30 – 45 seconds. Then I poured into my greased skillet and cooked me up some scrambled eggs!
There were perfect! This little mixer is very versatile.
Ok, here is my recipe for the perfect Protein Iced Coffee.
NOTE: I use 1/2 tsp of extract in this recipe. While I prefer caramel extract, I can no longer find it locally to me, so I use either vanilla or maple. The caramel extract adds some yummy, buttery, caramel-y goodness to this drink. Our Wal-Mart used to carry Watkins Caramel extract but has since switched to carrying McCormick extracts and no caramel.I don't feel like ordering it, right now, so I just use what I have on hand or can find locally. Anyway, if you can't find caramel extract, you can certainly use pure vanilla or even maple. Maple extract is delicious in coffee!
*EDITED TO ADD: THM now carries their own line of Natural Burst Extracts!!!! WOO HOO!!! (affiliate link)
Here is a quick video showing the protein iced coffee being made and the printable recipe is below. I apologize for the shakiness of the camera. I couldn't find my tri-pod so I had to hold it with one hand and make the drink with the other! 🙃😲🤪
If you are a Trim Healthy Mama this will be a Fuel Pull (FP) because there is no added source of fat. It will NOT be an all day sipper because of the added protein powder, but it can be used in either an S (healthy fats) setting or an E (healthy carbs) setting.
Make A Perfect Protein Iced Coffee Every Time!
Make A Perfect Protein Iced Coffee Every Time!
Ingredients
1 Cup Cold Coffee
1 tsp Vanilla Extract, Optional: Use Caramel or Maple extract
3/4 TBSP Integral Collagen
2 TBSP Whey Protein Isolate
2 tsp Pyure Orgranic Stevia Sweetener, Any Stevia/Erythritol blend sweetener or your favorite sweetener will work. Be sure to use a sweetener conversion chart for correct amounts or sweeten to taste.
1 Cup Almond Milk, Or your favorite nut milk
Ice Enough to fill a quart jar
Instructions
Fill a quart jar with ice.
In a blender cup, blend all ingredients EXCEPT almond/nut milk.
Pour almond milk over ice.
Pour blended Iced Protein Coffee over ice and enjoy!
Nutrition Information:
Yield:

1
Serving Size:

1 grams
Amount Per Serving:
Unsaturated Fat:

0g
So, for the iced "mocha" version, we are using regular or cold brewed coffee instead of espresso, but you can totally use espresso if you want. Just adjust to taste.
For this, we'll use 1/2 cup cold coffee, 1/2 cup almond milk (may substitute with another nut milk or regular milk), 1TBSP heavy cream, 1 TBSP unsweetened cocoa powder, 1 tsp sugar free syrup (optional but yummy), 1/2 tsp caramel or vanilla or maple extract, 2 tsp Pyure Organic Stevia Sweetener Blend or your favorite sweetener to taste.
Add the liquids, turn on the PROMiXX iX-R, add the powders and blend for 30 seconds. Voilá! Protein Iced Mocha.
Check out these great articles from the Pyure brand!
So, what do you think? What are some flavorings or extracts you like to add to your iced coffee's? Do you add extracts like vanilla, caramel or maple or maybe chocolate syrup or cocoa powder? Or do you prefer yours plain?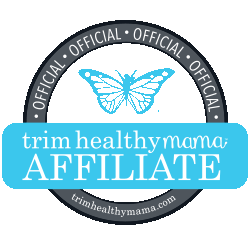 SHOP THIS POST:
Pyure Organic Stevia Sweetener Blend
THM Vanilla Extract
THM Pristine Whey Protein
THM Integral Collagen
THM Sweeteners