You guys! I have been missing biscuits in my life. Like, seriously missing them. I'm a southern girl and, here in KY, biscuits and gravy are life. I don't have to miss them anymore because there is a NEW Trim Healthy Mama Biscuit and Scone mix dropping TODAY! Plus there is a great sale happening on some other items.
Affiliate links have been used in this post and/or product was received as a thank you for purchasing. Purchases made through our links earn us a small commission to pay for our website, without any fees passed on to you. Read our full disclosure policy for more info. Thank you for your support!
Trim Healthy Mama Biscuit And Scone & Sale Details:
Sale runs 4/14 – 4/20
* Biscuit and Scone Mix 10oz reg: $9.99 sale: $8.99
* Oolong Tea reg: $3.99 sale: $2.49
* Pure Stevia Extract Powder 1oz Bag reg: $12.29 sale: $10.79
* Pure Stevia Extract Powder 4oz Bag reg: $40.99 sale: $37.49
I'm in need of more Oolong Tea and, I don't know about y'all, but I can't wait to try the biscuit and scone mix!
I've only ever had scones once but they were really good. I'd like to buy two packages and make biscuits with one and scones with the other. With that said, I'm looking forward to the biscuits the most! I found a low-carb gravy recipe using chicken broth, heavy cream, sausage, black pepper and a little xanthan gum. It looked super easy and delicious. I can't wait to make some healthy and low-carb biscuits and gravy for breakfast!
Like all THM mixes, the Biscuit and Scone mix is sugar-free, gluten-free, preservative-free, chemical-free, and junk-free! Each serving contains less than 1 gram of carbs so you can ladle over that gravy, smear with that butter, or top with that whipped cream.
Shop This Post:
THM Cookbooks:
Check out our favorite THM resources here.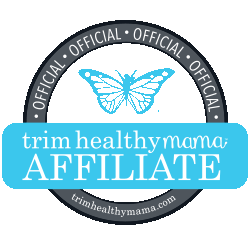 If you shop the sale, leave me a comment on this post or tag me on Instagram with a photo of your haul! I love seeing what you all get!
Our THM Recipes: